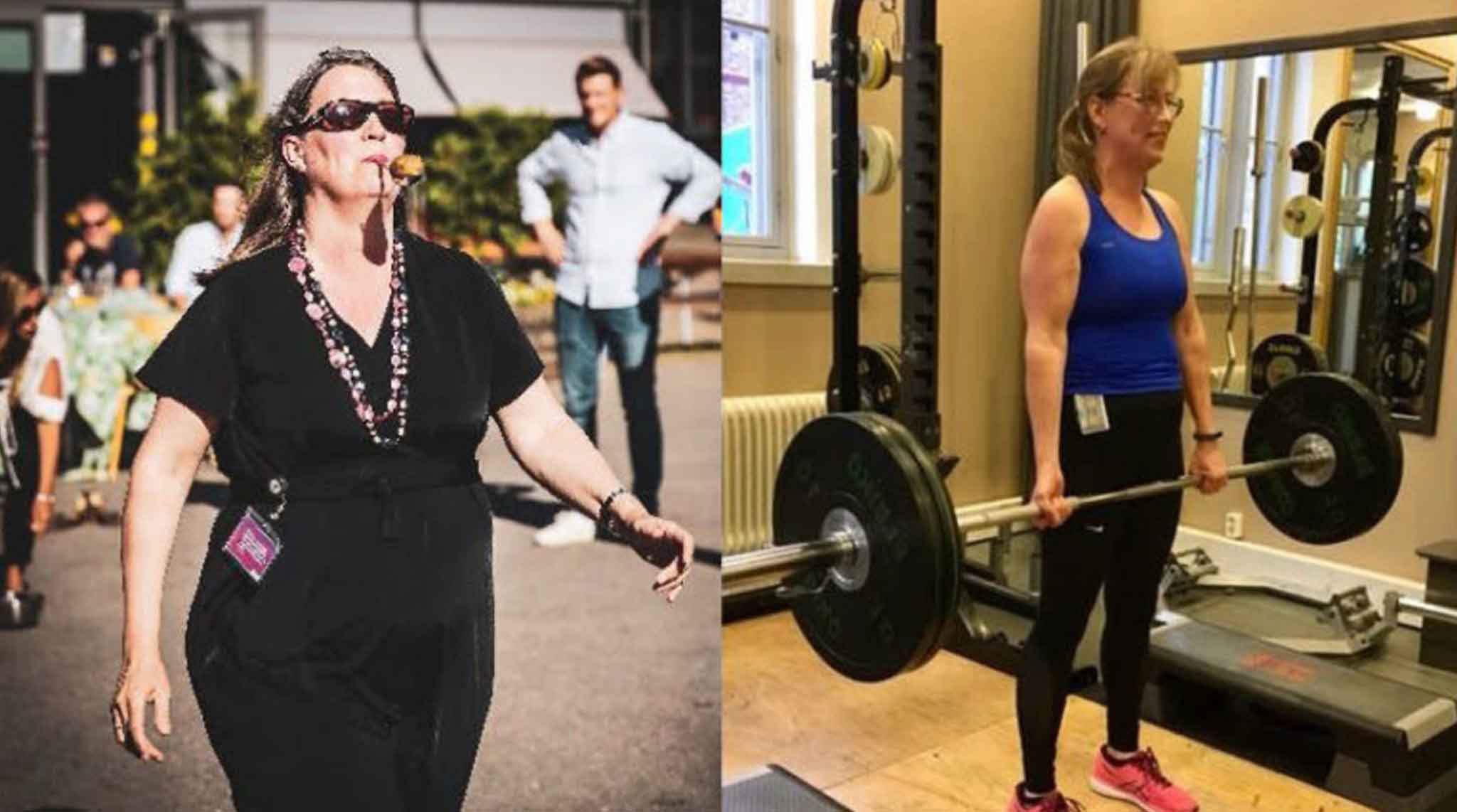 This is Lisa Cesarini's own story about how she, with the help of We+, motivation, exercise tips, and grit changed her life. Read about her first step with We+ and a wellbeing journey that is about so much more than getting rid of 44 lbs overweight. Let's go!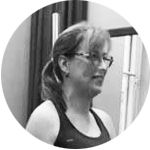 Guest post written by: Lisa Cesarini.
Read: 4 min.
Lisa Cesarini works at Canon in Sweden since about 15 years age, as a Coordinator with the board of directors, But her heart in also with customer service where she started.
Do you live a fairly healthy life and do what you can to keep fit? At least when there is not too much else happening? That´s how I lived. I took for granted that my body would keep up with me, at all times. I gained weight, got small illnesses and the blood pressure went up. This is how it should be when you are around 50, right??? No, really not.
Tired of being overweight. But where do you start?
I felt limited and trapped in my own body, tired of feet that hurt just because I ran for the bus, and of clothes that didn't fit. I had to do something, but where do you start? Just losing weight won't work in the long run, exercise is also necessary!
"
Mentally I have a wonderful, mobile job and thanks to We + I have also become more mobile in the body.

"
Started at a slow pace
When We+ started an activity at my job, I immediately decided that I would do something every day, even if it was just to go for a slow walk in the neighbourhood. Water aerobics is also good, I thought, because then I can hide in the water if I can't do all the moves. I googled and found water aerobics I could go to. You should not give up until you find a form of exercise that feels right for you and a gym you like!
An investment that paid off
At the gym, I was offered training with a personal trainer and it turned out to be the best investment I have made. So nice to train in a way that was adapted to me! With endless patience, my PT has guided me from a bad posture to lifting 130 lbs from the ground in the gym. I love the feeling of being strong!
Motivation and training tips from colleagues
From all the lovely colleagues in my We+ group I got many training tips. That made me go on a Zumba dance workout, I have always liked to dance. It's good to start with something you recognize! The pace was high and everyone was trying to keep up with their feet, hips, arms… Embarrassed giggles turned into laughs and a really good mood.
"Just losing weight won't work in the long run, exercise is also necessary!"
Survived a spin class
My self-esteem increased and I tried a spin class combined with a workout for the arms. You should try new activities, it can be so much fun! I felt like Ms. Bean when water bottles and dumbbells flew around when I tried to prepare the exercise bike. Unfortunately, there was no lower gear than 1 but I survived 45 minutes. Now I can't wait to get back to spin and get that workout.
Dare to make mistakes and accept help
In order to succeed it is important to dare to make mistakes and accept help. Laugh if you mess up, let someone show you how to do things and listen when you meet someone who can share their knowledge and experiences. You get new friends and sooner than you think you will be the one helping someone else.
"When We+ started an activity at my job, I immediately decided that I would do something every day, even if it was just to go for a slow walk in the neighbourhood."
Sign up for our newsletter